A new venture by Mankind Pharma, Lifestar Pharma, is excited to introduce the following high quality, affordable, multi-source dosage forms for US patients and supply chain partners:
Orals – Solid and Liquid Doses
Ophthalmic Solutions
Topical/ Dermatological
Controlled Substances
Injectable – Complex Sterile/Non-Sterile Formulations
The mission of Mankind Pharma is to develop ground-breaking medicines and achieve scientific offerings in novel drug delivery systems, new molecule research, and API development. Mankind is driven by development expertise and operational excellence to create innovative and effective treatments for the betterment of society.
Mankind's state-of-the-art R&D Centre is located in Manesar, India and is administered by more than 300 leading scientists from diverse fields. Mankind Research Centre is focused on innovation, knowledge and leading-edge skills.
Its development capabilities include New Drug Discovery and Research (NDDR), API's, Formulations and Development, Analytical Research and Development, and Intellectual Property Management.
Today, Mankind Research Centre has transformed into a training ground for young scientists. Its rich human capital and high-tech equipment makes Mankind a pioneer in the field of research and development. Mankind is one of the selected global pharmaceutical companies that are vertically integrated with a presence in the API and Formulations segments.
Mankind's New Drug
Discovery and Research
Novel Drug Discovery and Research (NDDR) program focuses on the discovery, development, research and commercialization of new drugs that address disease areas with significantly unfulfilled medical needs. Mankind's NDDR efforts are directed towards identifying and developing new therapies for various diseases like diabetes, arthritis & angina.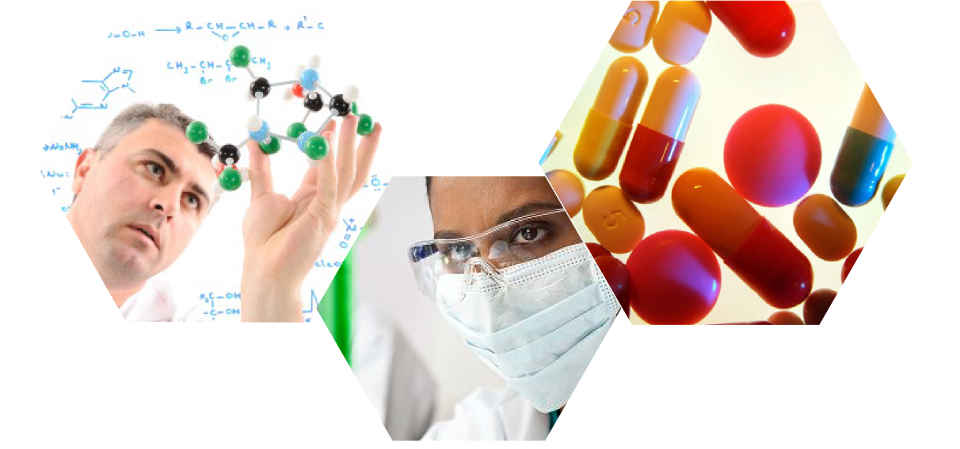 Mankind's API -
Active Pharmaceutical Ingredients
To help patients get access to affordable and innovative medicines, Mankind focuses on creating high quality Active Pharmaceutical Ingredients. Drawing on its expertise and capabilities in innovative research and development, Mankind formulates NCEs, generic APIs, Vitamins, Steroids, Oncology products, Advanced Organic Intermediates, Agro-chemicals, and chemicals for domestic, semi-regulated and regulated markets.
Mankind is one of the top producers of innovative, high quality, safe, environment-friendly, cost effective Active Pharmaceutical Ingredients (API). Mankind's API program enables innovators and generic pharmaceutical companies from USA, Europe, Latin America and Asia, to introduce their products in the market on priority preference.
Mankind's Formulation Research &
Development
Mankind's product portfolio includes formulations from Antibiotics, CVS, CNS, Anti-asthma, Anti-TB, Diabetes, Dermatology, Gastro-intestinal, which have been trusted by patients and doctors across the globe.
Mankind's endeavor to create generic formulations is inspired by the philosophy of providing good health to many, by offering more than 100 high quality generic versions of expensive innovative medicines. As one of the most vertically-integrated global generic formulations, Mankind is committed to transparency, innovation and quality.
Mankind develops generic products of various dosage forms which are mentioned below:
Tablets: Multi-layer tablets, compression-coated tablets, inlay tablets.
Capsule: Pellets of immediate-release, sustained-release and delayed-release.
Liquid orals: Syrups and suspensions.
Topical products: Ointments, creams and gel preparations
Taste-masking technologies.
Dry syrup technologies.
Effervescent technologies.